My first Lipedema liposuction surgery is officially booked for the beginning of October this year. I opted to travel to Madrid for WAL liposuction on my lower legs. I would rather have the procedure done in the UK, but the awareness around Lipedema is seriously lacking here.
A non negotiable for me was that my surgeon is a Lipedema specialist. Someone who only treats this condition and nothing else. After many months of research, I chose Lipemedical in Spain. Dr Burgos de la Obra and his team only treat women who suffer from Lipedema – stage 1 to stage 3.
Their results are second to none and the customer service is incredible. Every woman I've spoken to about the aftercare they've received have sang their praises. The pre-surgery checklist is pretty extensive, there's a lot to prepare but it shows how serious they are about patient welfare and safety.
A breakdown of the pre-operative and post-operative requirements for WAL Liposuction with Lipemedical are detailed below:
Video consultation
The first step before booking in for your surgery with Lipemedical is a €50 video consultation with one of their surgeons. You can see my blog 'Video consultation with Lipemedical' for all the details. This appointment basically allows Lipemedical to give you a diagnosis and decide whether WAL Liposuction is the right method of treatment for your Lipedema. Dr Hernandez also ran through what surgery would entail and a cost breakdown. It was really useful having someone at the end of the phone to answer any questions I had. If you do decide to opt for surgery following on from the video consultation, the €50 you paid is deducted from the total cost of your operation.
Venous doppler scan
Before officially booking in for your surgery, Lipemedical requires you to have a venous doppler ultrasound on your legs to rule out the existence of prominent varicose veins. I believe this is to avoid complications during surgery. I tried to get this test done through my GP, unfortunately the doctor I spoke to was less than understanding of my situation. Therefore, I used a company called Veincentre, they solely treat veins and the one I visited is based in Manchester city centre. The scan is exactly the same as an ultrasound you would have as a pregnant woman, but on your legs. The cost is £250 and the specialist writes up a report that is sent to you via email. I then sent this over to Lipemedical. They found one small varicose vein on my right leg which I had treated with foam sclerotherapy this week. This has cost me a further £560. Until all large varicose veins have been treated, you won't be able to book in for your leg surgery with Lipemedical.
Flat knit compression
Another pre-surgery requirement is to wear made to measure flat knit compression every day for 6-8 weeks before surgery. Wearing these specific garments will soften the diseased Lipedema fat in your legs, making it easier for the surgeon when performing your WAL Liposuction procedure. Medical grade flat knit compression are very different to the ones you can buy here for example, you will usually need to be referred to a Lymphedema/vascular specialist to take your measurements. I then got two pairs under one prescription charge. In the UK, that's around £9. As my surgery is booked in for the beginning of October, I will need to start wearing these for 16+ hours per day at the beginning of August. I think I will have to try sleeping in them!
Surgery deposit
To secure your surgery slot, you need to pay a €750 deposit. The total cost of WAL Liposuction with Lipemedical is €5575 per area, so for my first surgery this is from above my knees to my ankles. Once you have paid the deposit, the only thing left is the remaining balance of the procedure which they ask you to pay 4-5 weeks before. As mentioned previously, the €50 you paid for the video consultation will be deducted from the total. The cost of the surgery is the same wherever you are having the surgery carried out, so for example, having WAL Liposuction on your arms would also be €5575.
ECG and full blood count
Another part of the pre-surgery protocol is an ECG and extensive blood count. Currently, I'm trying to get these done on the NHS because the cost of everything is really starting to add up now. Whether I'll be able to or not is another story. I haven't had much luck with my GP so far regarding my Lipedema diagnosis. If not, I have heard from other lippy ladies in the community that Nuffield Health can carry out an ECG for £150 which is valid with Lipemedical for one year. The blood test they require is very thorough, including a complete analysis of your blood count, Prothrombin time (PT), Prothrombin activity, INR, Partial Thromboplastin Time (PTT), PTT Ratio, Creatinine, Urea, Na, K, glucose, iron, ferritin, transferrin, sat transferrin, HIV and HCV. If I can't get this done through the NHS, I will have to ask for some advice from other women who have had surgery with Lipemedical, I'm part of a great Facebook group. I know some women have travelled to Madrid for the weekend to have it done at the hospital there because it has worked out cheaper than having it done in the UK.
MLD massages
To ensure optimum post surgery recovery, especially for lower leg surgery, Lipemedical recommend MLD (Manual Lymphatic Drainage) massages in Madrid. They suggest you have one massage per day for 10 days post op. They work closely with a few physiotherapists you can choose from and give you a list in the documentation they send via email, they are: Sanamanzana, Alcalá 126, Anyme, Kyneos and Fisiowork. I have booked in with Alcalá 126 and I will pay in cash when I get there as it works out cheaper. In total it will be €835 for 10 massages. Each massage is two hours long and costs €75, apart from the first massage post surgery which is 2 and a half hours long and is €85. Also, at the weekend or on a public holiday, a specialist will come to your accommodation and that is €100 per session.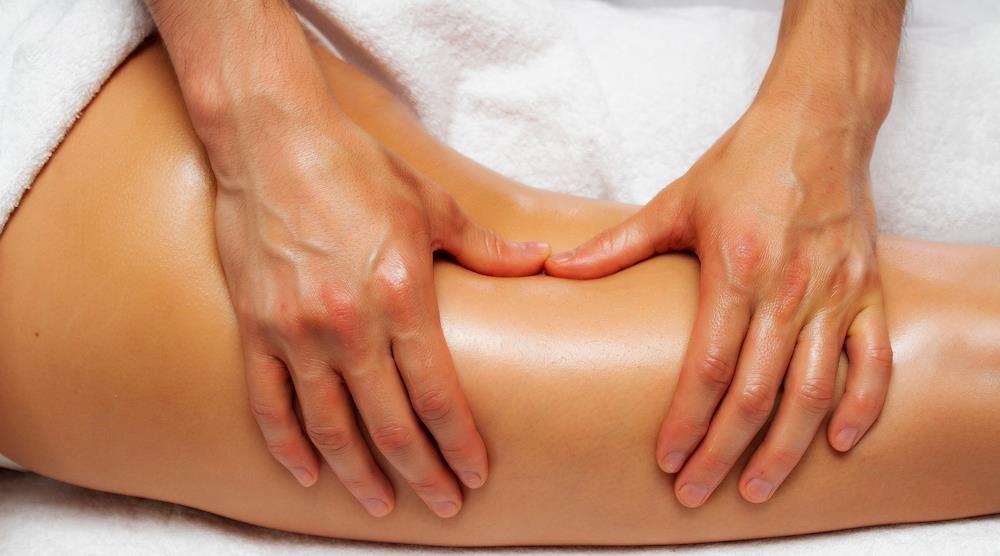 These are the main pre and post surgery requirements with Lipemedical, I know it seems like a lot and sometimes I do feel quite overwhelmed with it all. However, I wanted to go to the best surgeon possible and all this due diligence by Lipemedical reassures me that I've made the right decision. Please send me an email on sophie@lipedemaandme.com if you have any questions regarding my upcoming surgery or about anything Lipedema related in general.
Disclaimer: My blogs talk about Lipedema, diet, surgery and much more. I'm talking from my point of view to help women, and remind them they are not alone. I am not a medical professional, so the content above is from my own perspective with research I have done into the topic. It's not meant as medical advice, you should always consult your doctor or a specialist for both your diagnosis, and a treatment plan.